Juhnny's Bag – Join Our Waiting List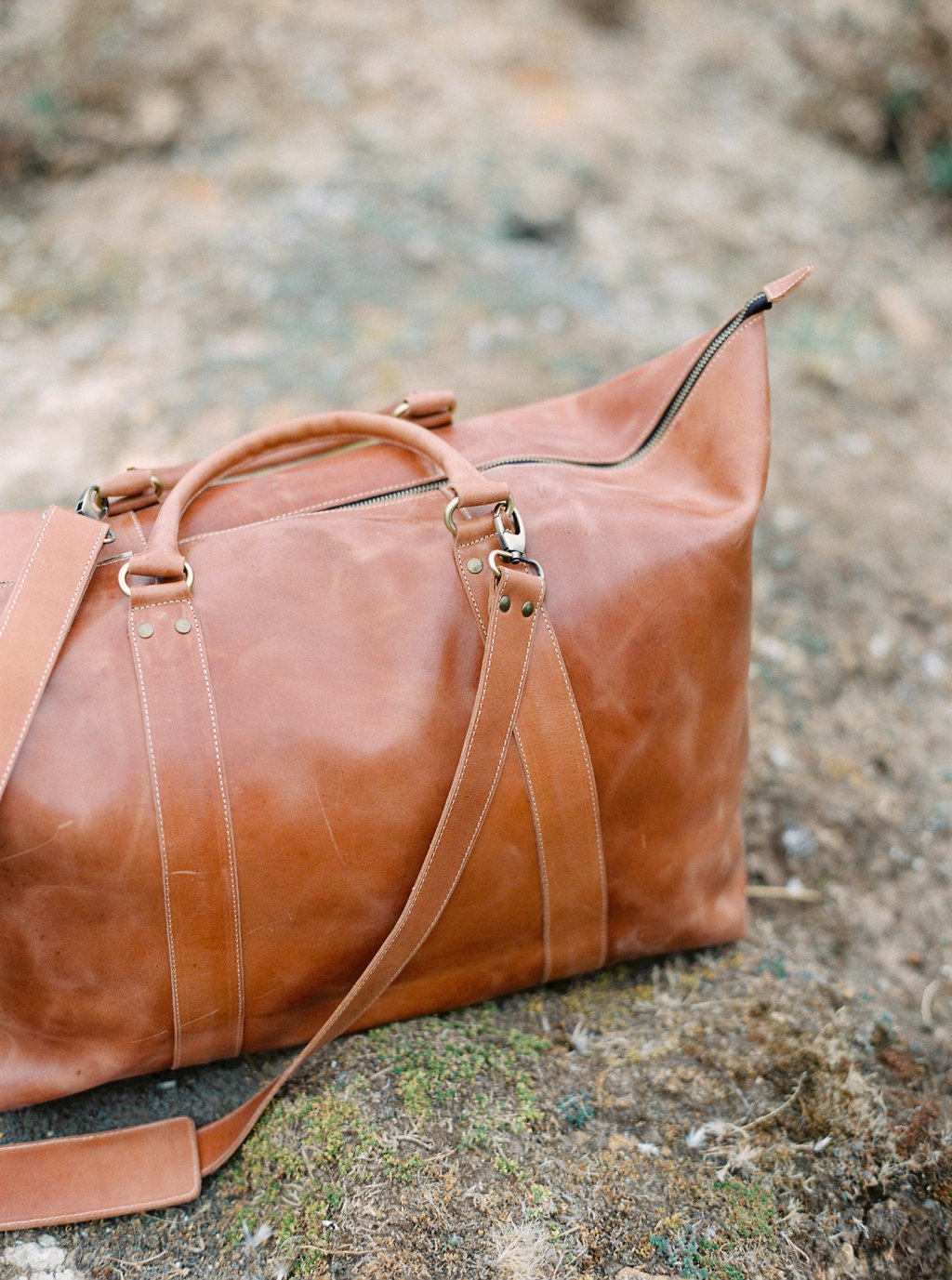 Juhnny's Bag – Join Our Waiting List
The perfect companion for a long weekend in the woods or a short trip to Paris. Our weekender is classy, simple and timeless.
The (we think) perfect weekender is made of finely tanned Ethiopian pull up leather. Available in light and dark brown, comes with an adjustable strap with a shoulder pad. Strong dark green microfiber lining and inside pockets. The bag can be taken as carry-on luggage on a flight.
Each bag is a handcrafted unique piece. The natural leather is guardedly tanned, natural marks or genuine irregularities in the leather may show through. Over time, the leather acquires a beautiful patina.
Our friend John aka "Juhnny" helped us design the bag and make it as perfect as it is, that's why it goes by his name.
Now also available with your custom made 2 letter monogram. A beautiful option to make it even more personal. This option is only available for the light brown/ cognac coloured bag. Check it out here.
Detailed Features:
69 cm length, 16 cm width, 44 cm height
1500 grams
Tanned cow leather
3 side pockets, 2 small leather pockets (14 and 11 cm),
1 zipped pocket (30 cm)
Protective bottom studs
Microfibre lining
Adjustable shoulder strap with shoulder pad
Brass matt color metallic pieces
Zipped closure
sold out